Horizon Village
The Perfect Place for your Weekend Getaway or Short Term Stay
Pets and Families Welcome!
Whether you're in town for a quick getaway or looking for a comfortable place to call home for a few months, Horizon Village has you covered. Although each home has a unique floorplan, all of our short-term rentals come fully furnished and equipped with similar amenities like skylights, high ceilings, fireplaces, recessed lighting, free WiFi and more. Choose the space that suits you best, and rest assured you'll be comfortable for however long you decide to stay.
*Please note that all of our rentals are NON-SMOKING, and a minimum stay of 3 nights is required.
2 Bedroom, 2 Bathroom Cottages
Our 2 bedroom, 2 bathroom homes come in three different floorplans, ranging from 1166 sq. feet to 1465 sq. feet. They include large open-concept living spaces, full kitchens, skylights, high ceilings, in-home laundry, and much more!
Pricing: $99/Night, $660/Week, $1895/Month
Pets welcome with an additional pet rent of $50/week or $150/month. Max 2 pets.
All of our rentals are non-smoking, and a small, refundable deposit is required for stays of 1 week or longer.
All utilities included! * Limited availability.
2 Bedroom 2 Bath Cottage
Private patio
Private Patio
Community Deck
Master Bedroom
Bedroom
Kitchen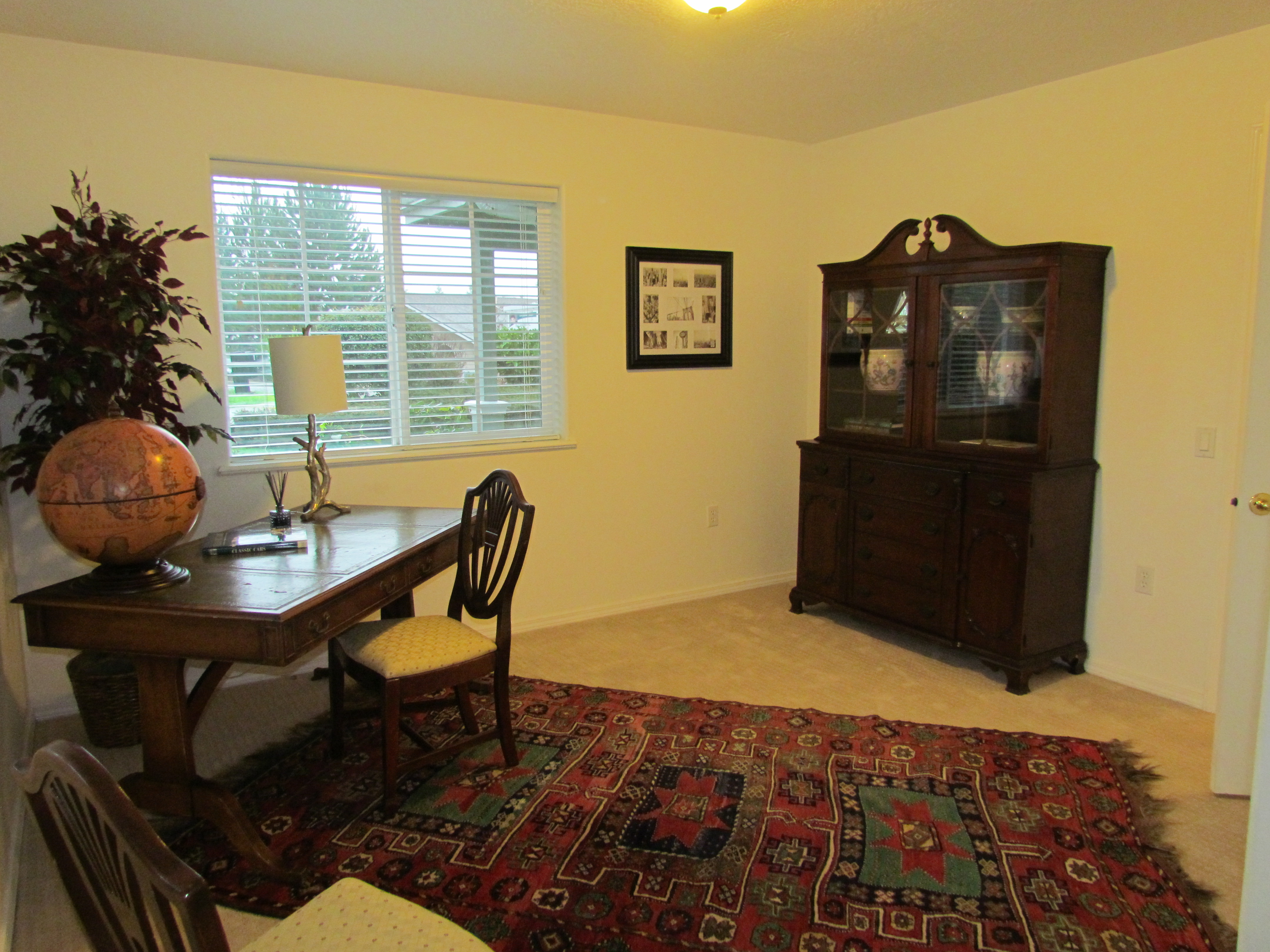 Office
Large living area
Bathroom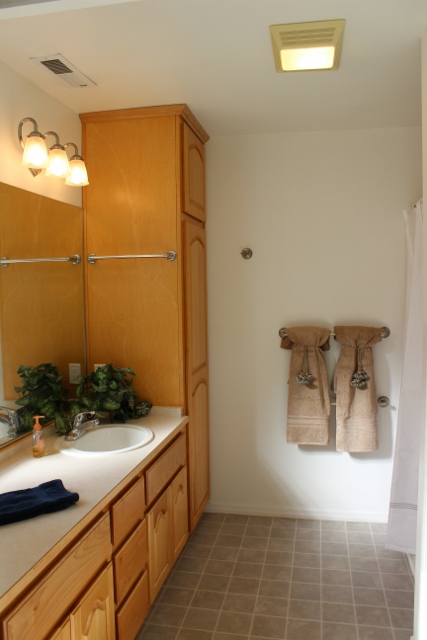 Bathroom
Open concept living area
Large living space
Eat-in kitchen and breakfast bar
Laundry
Floorplan 2 bedroom/2 bath
Professional landscaping

High ceilings

24 hour on-call security

Easy-access shower
In-home washer and dryer

Community room

On-site community well

Walk-in pantries
One-touch gas fireplaces

Community garden

Large 36" doorways

Wheelchair accessibility
Attached garages

Beautiful skylights

Pet-friendly homes

Central air and heat
ADDRESS
3098 University Road, Unit B
Grants Pass, Oregon 97527
Telephone: (541) 955-0777
THE BEST OF BOTH WORLDS
Excitement when you want it, serenity when you don't. Horizon Village is conveniently nestled among hiking, shopping, fishing lakes, downtown Grants Pass, and just 4 minutes from Three Rivers Community Hospital.
Questions?
Call us today
at
541-955-0777
Ready to book your vacation?
Send us your details and desired dates, and we'll contact you to confirm your stay!